monuments services
Monument Craftsmen in
Laurel, DE and Easton, MD
At LeCompte Monument in Laurel and Easton, we build a variety of monuments for both single and companion memorial sites throughout Delaware and Maryland. We are dedicated to fine craftsmanship that commemorates your loved ones in a personal, elegant way. Read through our capabilities below – to schedule an appointment and discuss your needs, contact us today.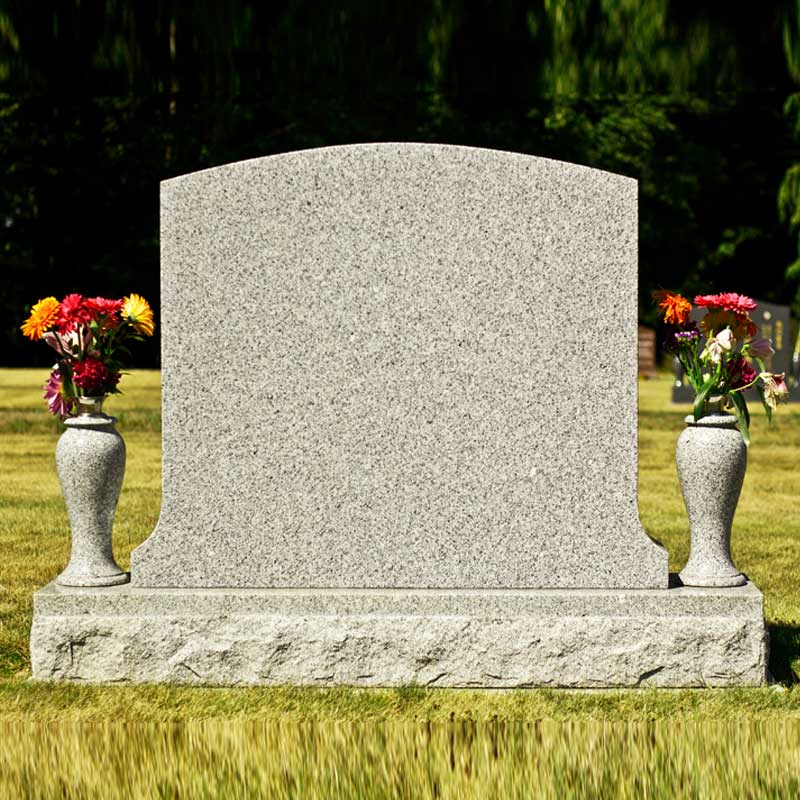 Companion Memorials
LeCompte Monument builds customized companion memorials. These are memorial stones for more than one person–a husband and wife, parents and children, friends, etc.–which are placed right next to each other. The engraved phrasing often speaks of the relationship and the bond those people shared. Companion memorials can be flat, slanted or upright depending on the needs and wants of the customer.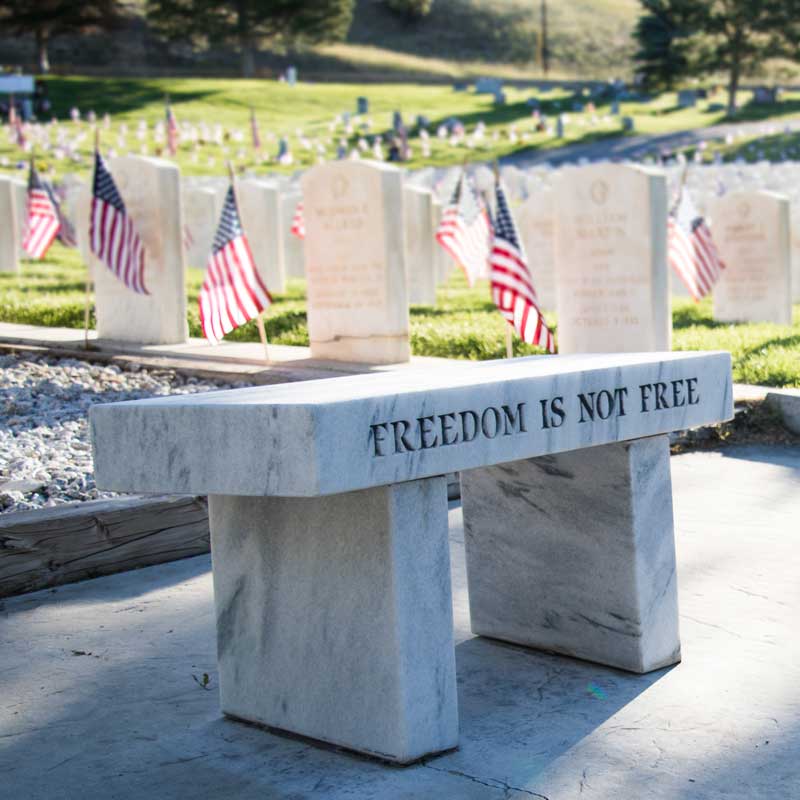 Granite Benches
Bench monuments are stone, handcrafted benches with names of loved ones engraved on the side or bottom of the bench. These have different shapes, but are functional for seating, some with a back and some without. These can be placed in cemeteries, but are more fitting at memorial sites or in parks and areas of nature. Bench monuments pay tribute to those who have made contributions to the area, a loved one's favorite place, or military veterans.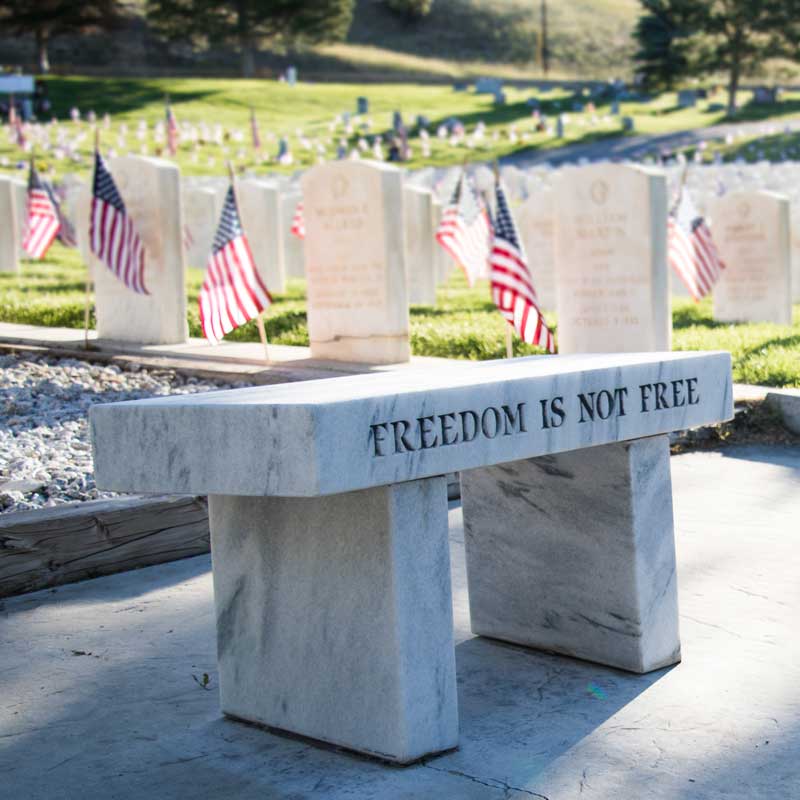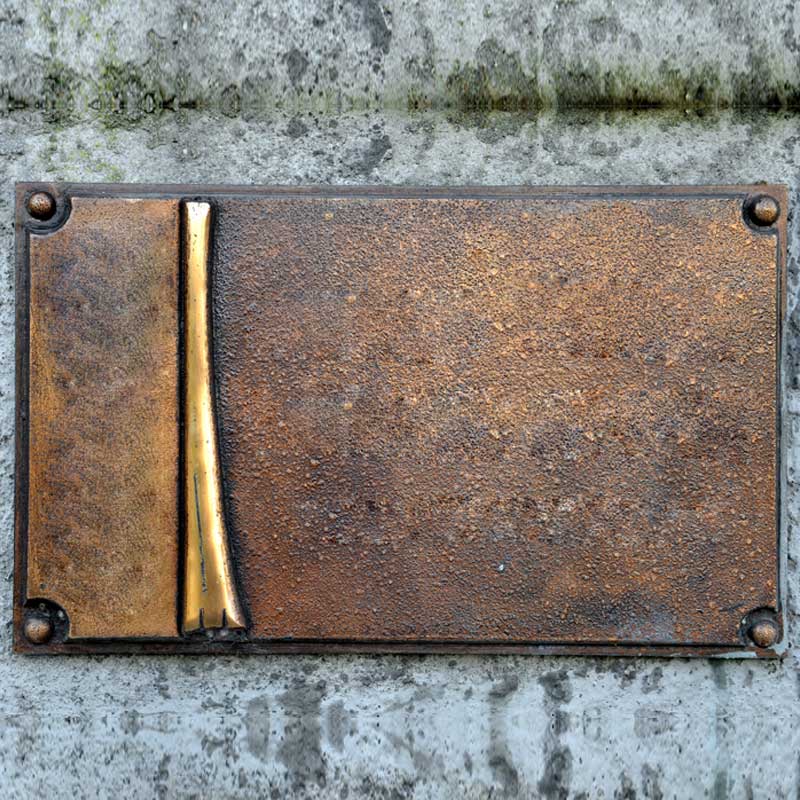 Bronze Plaques
Bronze plaques can be customized with any text you want in gold. They come in a variety of styles that can include a vase. They are then attached to a piece of granite. We create memorial, commemorative, announcement, sign, roster, or anything else you need. Sizes range from small stand-up desk size plaques to wall mounted to large outdoor plaques set against stone walls. We can also etch in detailed portraits, graphics, and other images in addition to the raised text. Fonts range from simple to elaborate calligraphy. These plaques are a great way to dedicate and honor individuals, teams, and organizations. Emblems can be added to personalize them.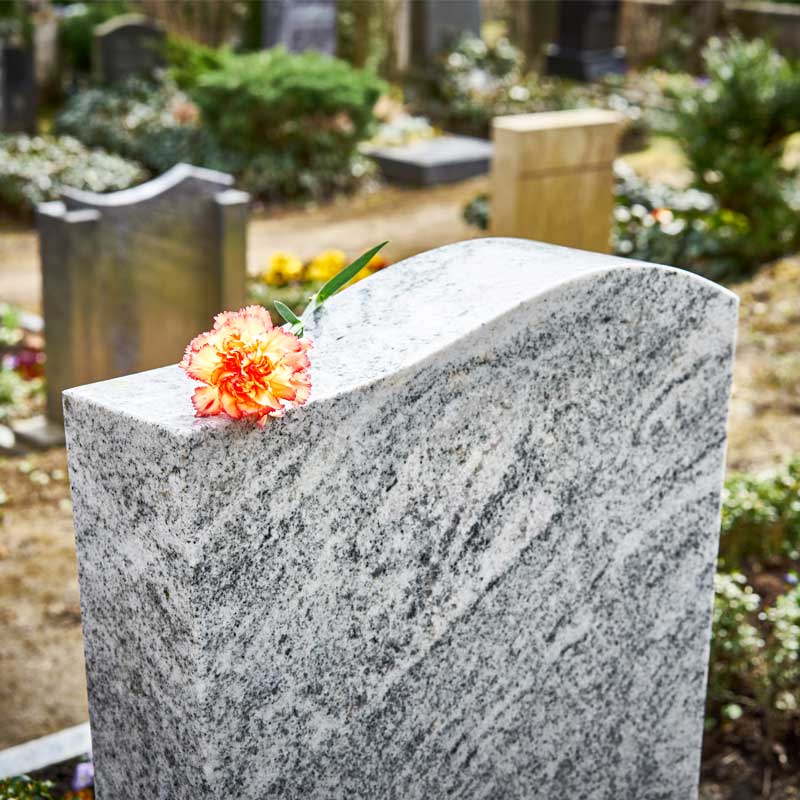 Single Upright Memorials
LeCompte Monument builds single upright monuments that easily display your loved one's name. They can be long and rectangular, a wide rectangle with a curve at the top, or rounded in shape. We also create crosses, angels, and hearts. Engraving is done in elegant calligraphy or simple, bold print. These can be placed at grave sites, in mausoleums, or at memorial sites, but also used for honorary purposes for events and landmarks.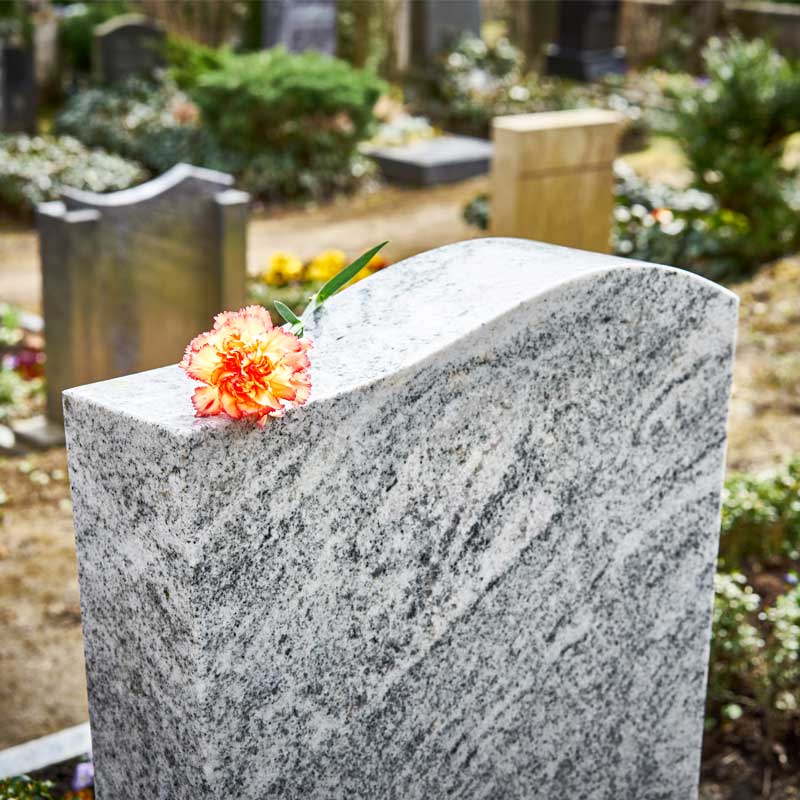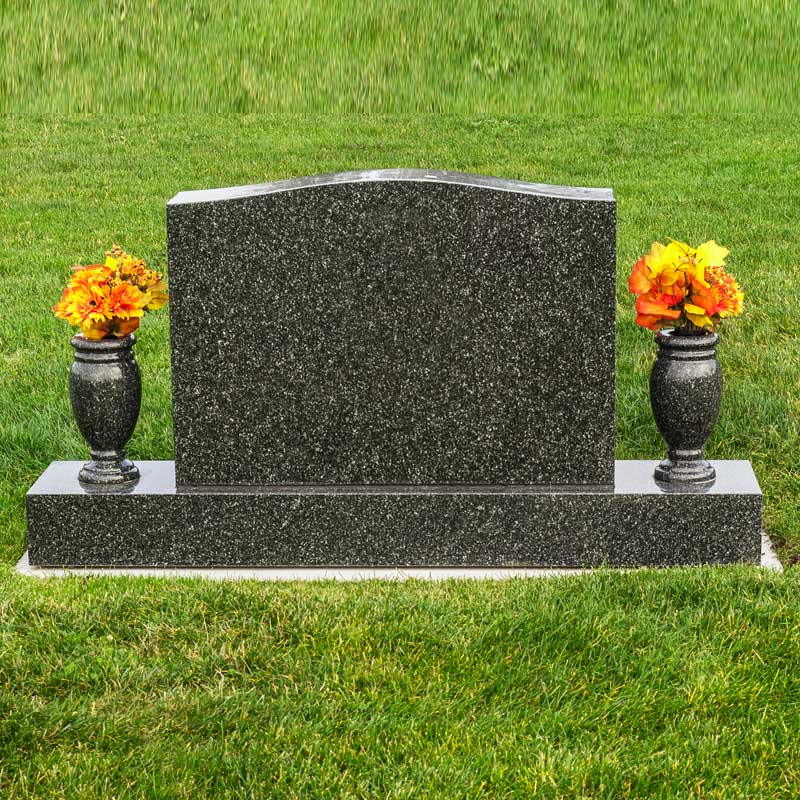 Flower Vases
Stone flower vases will never go out of style and serve as a visually appealing and sturdy way to hold your flowers and plants. The vases can be made of granite, marble, or metal. Whether you need one for a single flower or a large set of plants or a bouquet, we have almost any size you need.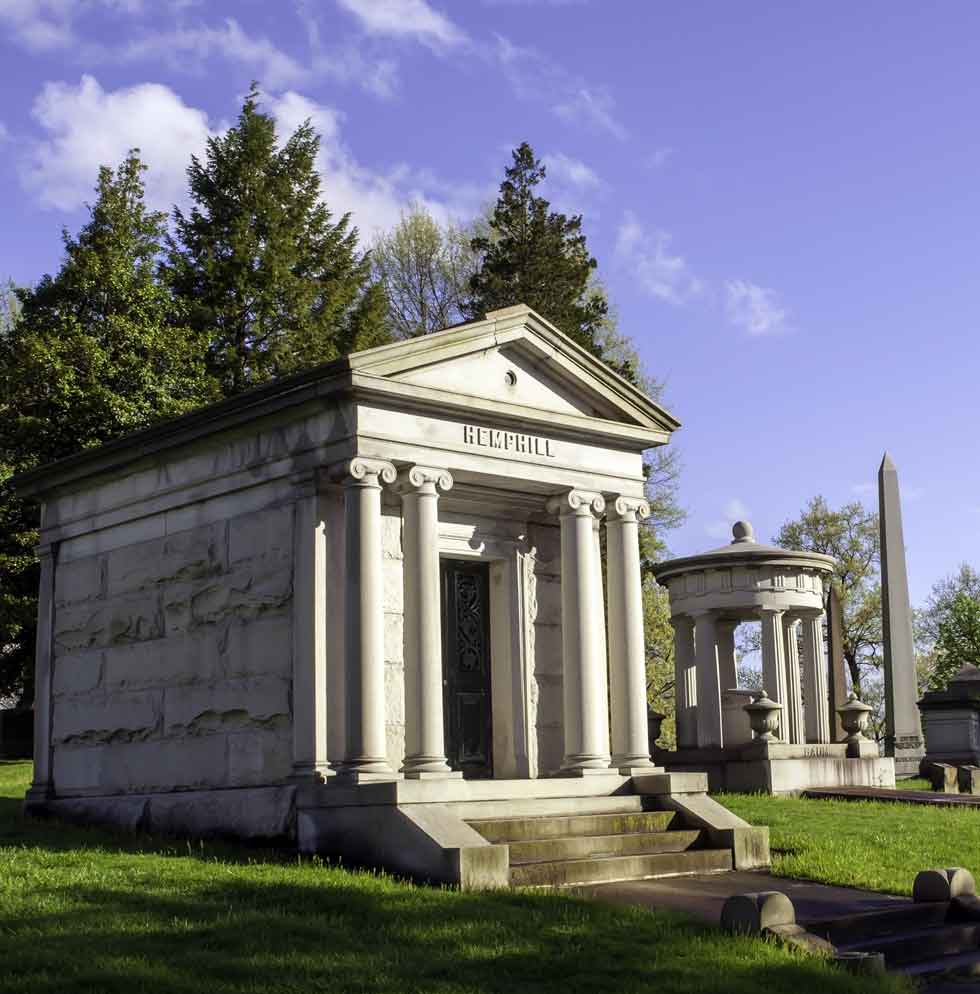 Mausoleums
LeCompte Monument has a wide selection of single and double crypt mausoleums for above-ground burial options. Mausoleums usually come in three types: indoor, garden, and private. In an indoor mausoleum, the crypts are inside a building. A garden mausoleum are located in shared spaces where the crypts are in an outdoor setting. Private mausoleums are located in a private space and can be either indoors or outdoors depending on the family's preference.